為了想把一些原本是 FLV的影片檔 轉成MP4,所以找了個軟體來試試看..
嘗試使用了 WinMEnc來轉..目前版本是0.81
Changelog:
0.81 (2009-04-08)
Fixed: speed/quality control index problem
Fixed: job status progress cannot complete
Fixed: priority dropdownlist problem
Added: two new profiles, Film-to-NTSC and Film-to-PAL
Added: preset values for subtitle font and subtitle font language extension
Fixed: priority not set for all jobs, except the first one
Removed: video filter "telecine"
官網:http://winmenc.blogspot.com/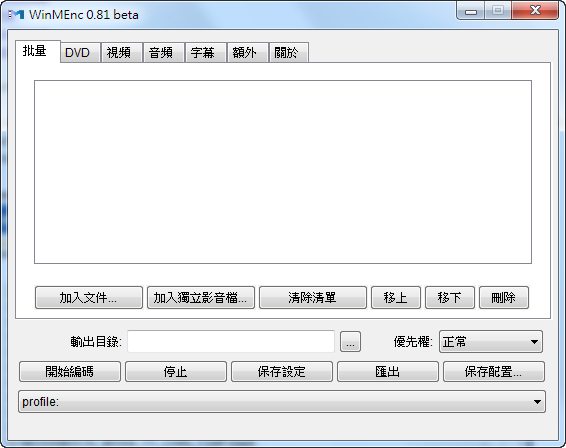 在設定的部份因為比較懶,所以就照他原本的給的模式下去而已..
預設有
DVD
Iphone
iPod
Mobile
PSP 等等的..由於想要轉成 MP4 所以就調成PSP的模式.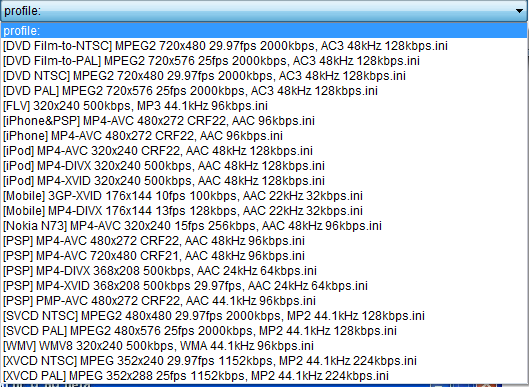 1. Download one package from below links and extract it.
隨意找一個可下載的連結下載下來,並解壓縮即可
@u-file
@sendspace
@namipan
@badongo
2. Run "winmenc.exe"
執行winmenc.exe檔
3. If additional windows codec required, please download Windows essential code package from below link and extract to under "codecs" directory.
http://www.mplayerhq.hu/design7/dload.html#binary_codecs
至於還有其他windows的編碼需要的話 再上面的連結去抓就可以
Old package versions, md5sums of all codecs and unsupported/broken codecs useful for development are kept in the codecs directory.
snapshot..
已經有中文版的了
編碼的部份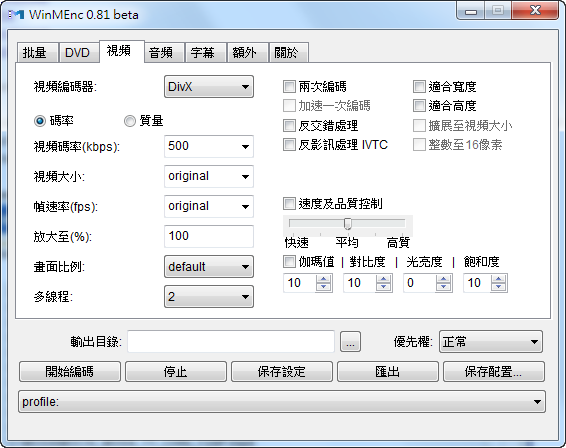 音訊編碼的部份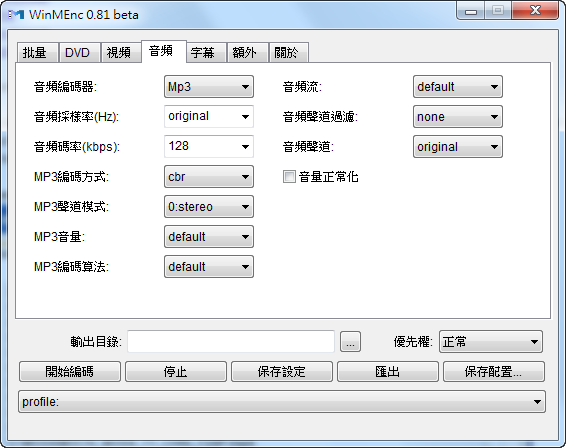 可修改語系檔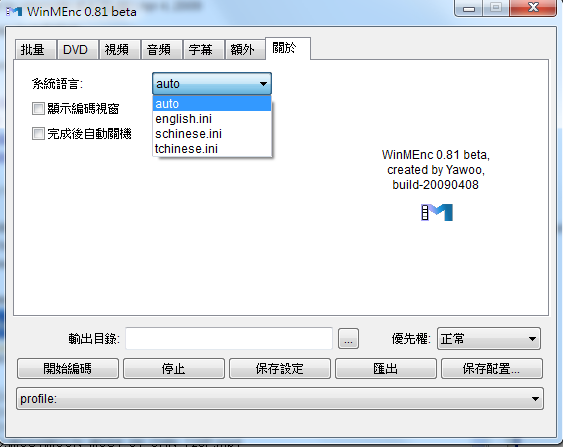 Hits: 3